Straight Smile Centres – Cosmetic Dentistry & Invisalign® Providers in Burnaby, Delta, Kelowna, Langley, Richmond, Surrey & Vancouver, BC
Locations
---
Guildford Heights Dental
Book your complimentary Invisalign consultation at Guildford Heights Dental in Surrey, BC.
Call: (604) 581-4060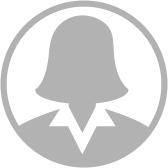 Dr. Alina Adrian
Invisalign Provider
Invisalign for Teens & Adults in Surrey, BC.
Dr. Adrian has been practicing dentistry in the Surrey-Guildford area for many years, and is a proud provider of Invisalign. Book your complimentary consultation with Dr. Adrian to find out if Invisalign Clear Braces are right for you.
---
---
Guildford Heights Dental is Located at 10330 - 152nd Street #10, Surrey, BC
We're Your  Cosmetic Dentistry & Invisalign Providers in BC.
Find a Straight Smile Centre near you.